Jael Mary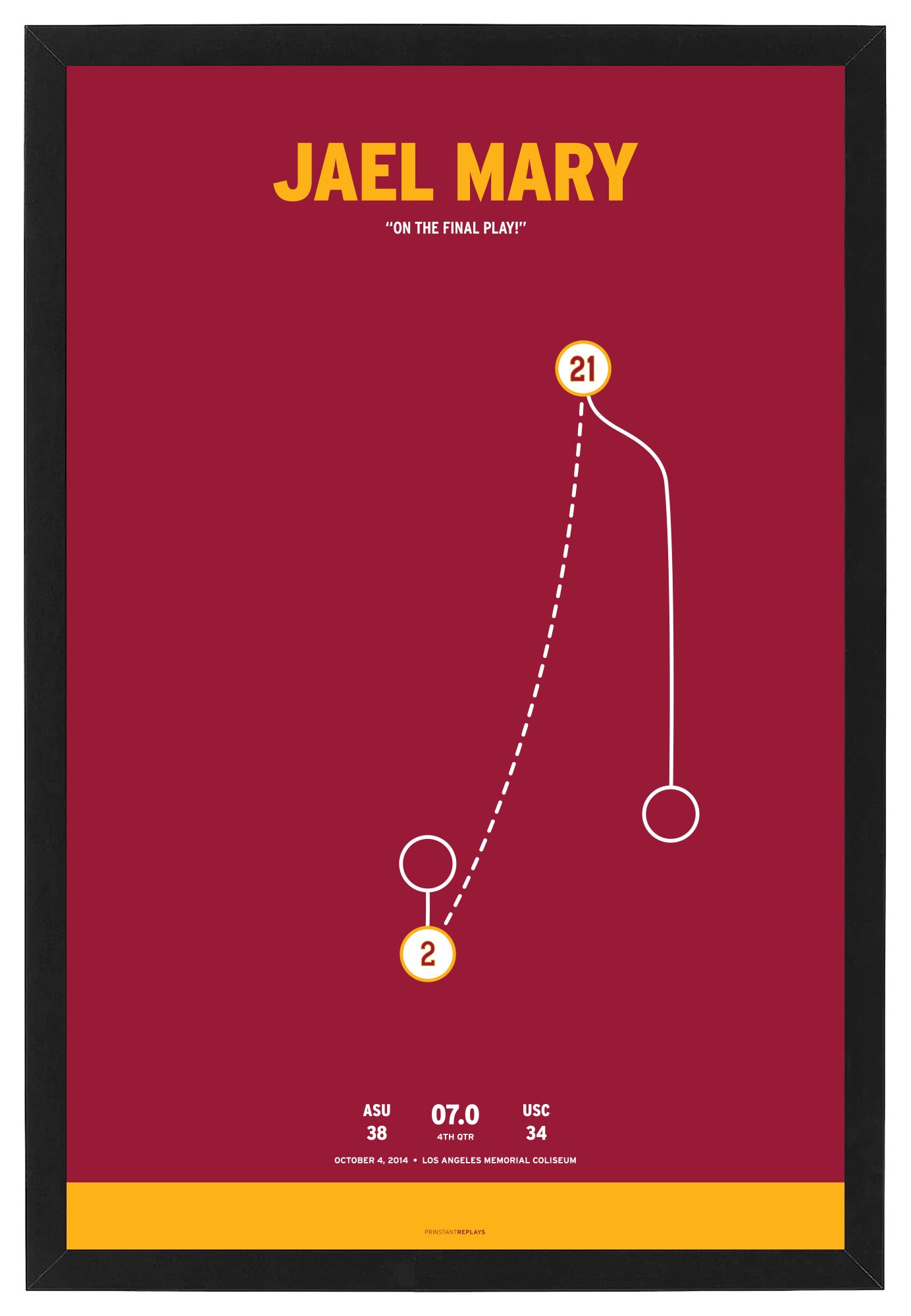 Down by two with seven seconds to go, backup quarterback Mike Bercovici launched a 46-yard pass to the end zone.
With five USC defenders in the area, it looked like the ball would certainly get knocked down and ASU's rally would come up short. But wide receiver Jaelen Strong had other ideas.
You can see Strong following the path of the ball like a center fielder in baseball, and on top of that, the USC defenders were are all standing and watching. Strong, one of the top receivers in the nation, made it look easy as he came down with the grab.
USC's secondary could only stand in disbelief as ASU stole the win with the play being dubbed, "The Jael Mary."
- azcentral.com