The Pick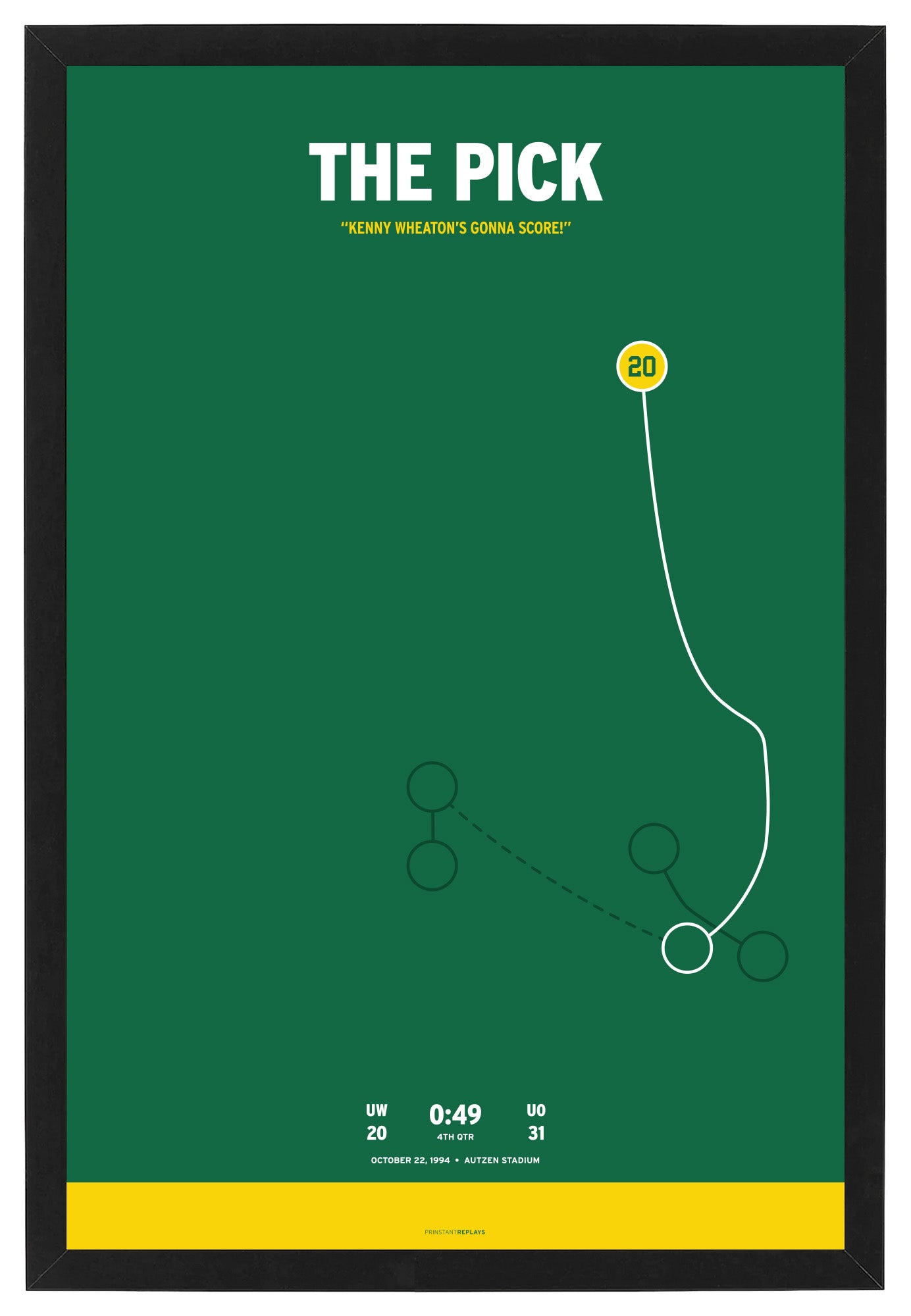 In the 1994 edition of the heated rivalry with the University of Washington, the #9-ranked Huskies came into Autzen Stadium with a 5-1 record, including a victory over the University of Miami, snapping a 58 game home winning streak. The game was a tough and close contest, with the Ducks clinging to a 24-20 lead late in the game. UW quarterback Damon Huard guided the Huskies to a first down on the 9-yard line with plenty of time remaining. Huard dropped back and whipped the ball to wide receiver Dave Janoski. U of O freshman cornerback Kenny Wheaton stepped in front of the pass, intercepted it and headed up the sideline for a clinching touchdown, putting Oregon ahead for good 31-20. It was at this moment that things changed forever in the minds, hearts and psyches of everyone associated with Oregon Duck football.
Ultimately, Oregon would win its final six games to carry them to the Rose Bowl ahead of Washington. It's now tradition at all of the Oregon Ducks football games to play "The Pick" on the DuckVision right before the Ducks run onto the field.
This Oregon Football poster makes for a perfect gift for the Ducks fan in your life. It would complete any office, game room or man cave of a Ducks fan. And you don't even have to worry about a frame - all prints ship framed.