Peyton's 7 Touchdowns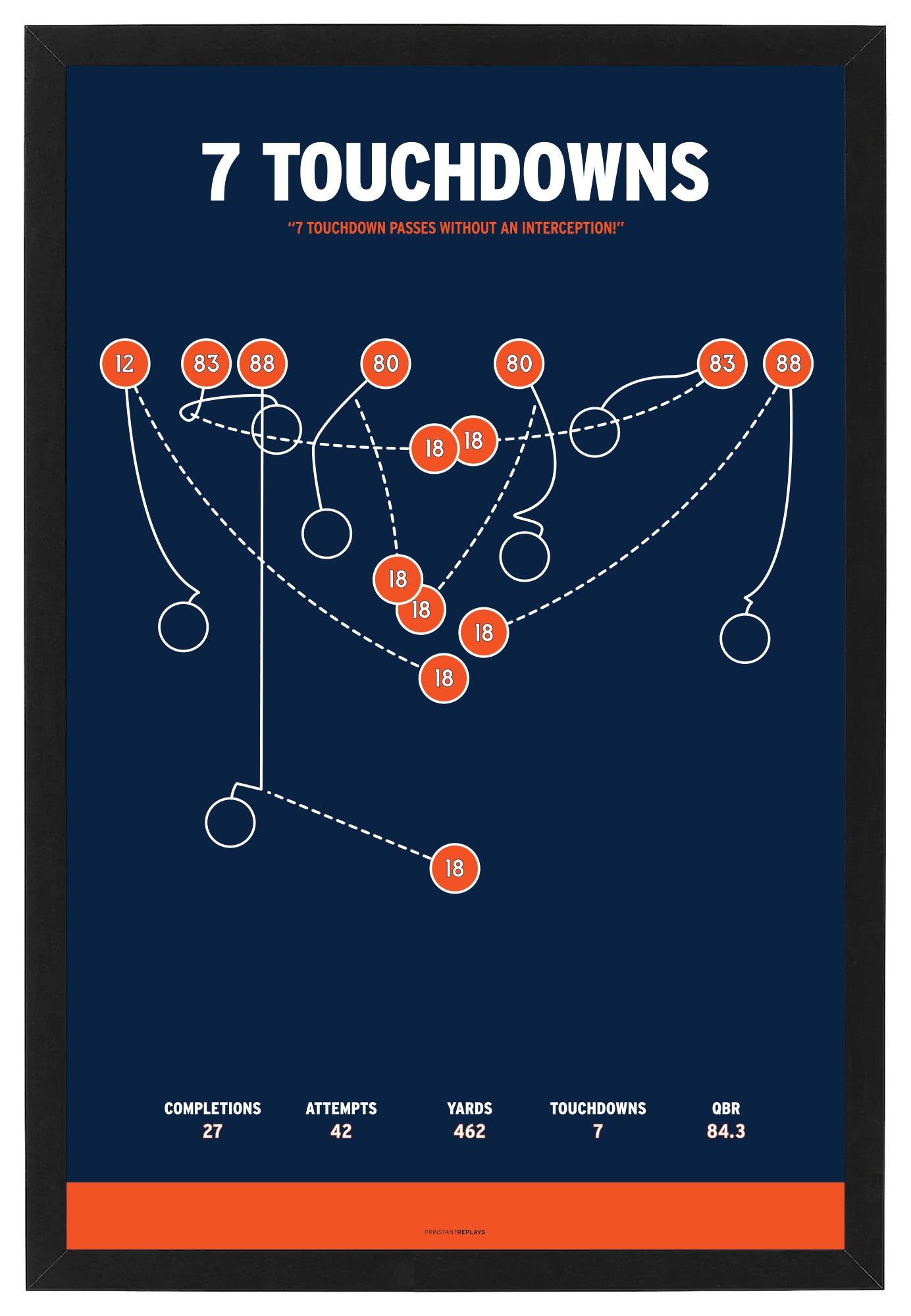 September 5, 2013. The Broncos' season opener, a 49-27 home victory against the Baltimore Ravens. It was the teams' most recent meeting, and it was one that will forever be etched in the history books, Peyton Manning's name.
That night, in addition to completing 27 of 42 pass attempts (64.3 percent) for 462 yards and zero interceptions, Manning threw seven touchdowns, tying an NFL single-game record that had most recently been set by Kapp and previously four others.
It was the first of many more records for Manning (5,477 passing yards, 55 touchdowns) and the Broncos (606 points) that season before their Super Bowl loss to Seattle.
This Denver Broncos poster makes for a perfect gift for the Broncos fan in your life. It would complete any office, game room or man cave of a Broncos fan. And you don't even have to worry about a frame - all prints ship framed.