Arkansas U.S. Reed's 49 Footer Framed Print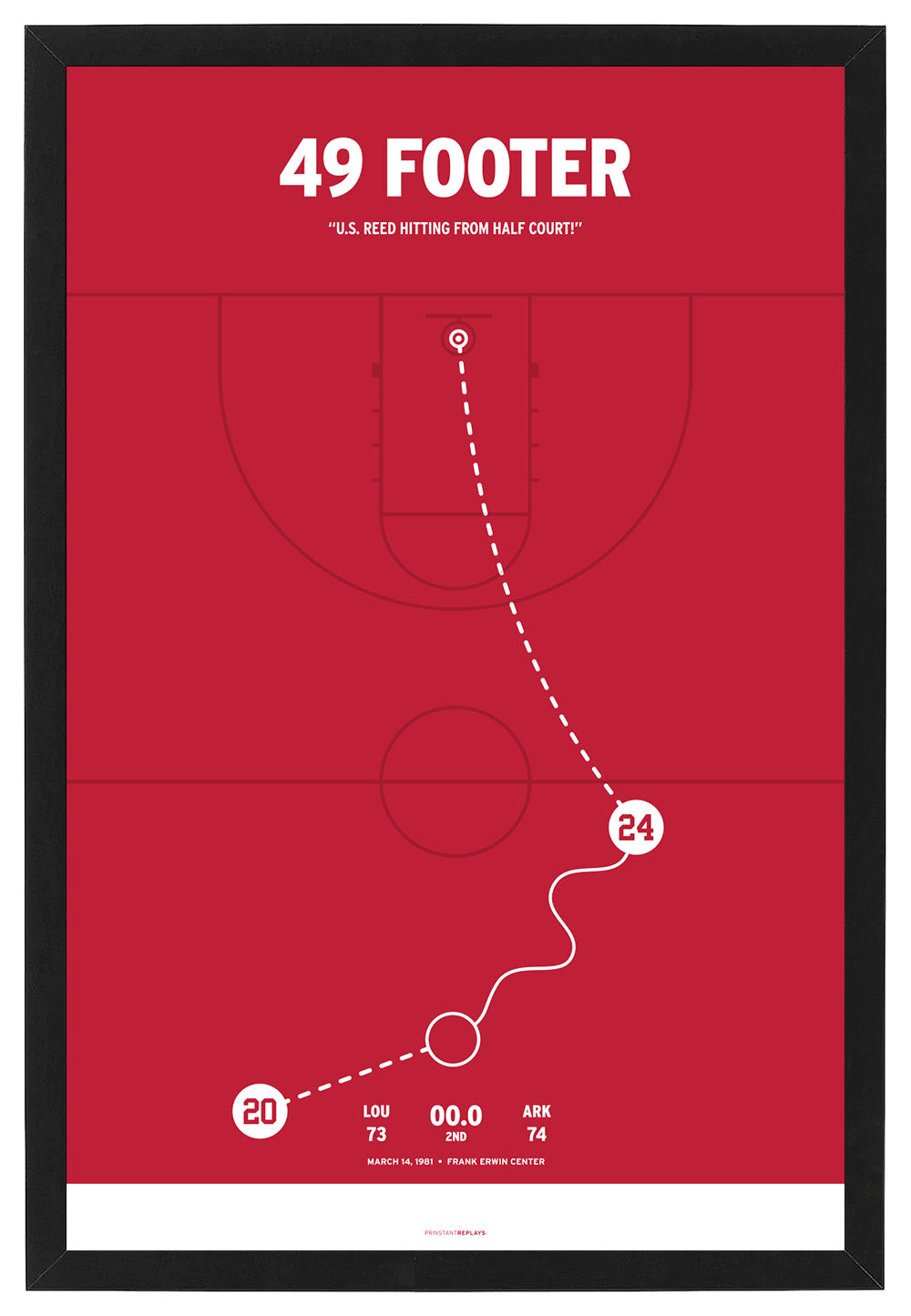 No one could argue that this buzzer-beater went down like it was drawn up. Eddie Sutton's fifth-seeded Arkansas trailed defending champion and 4-seed Louisville 73-72 with five seconds remaining in their second-round game. The ball was inbounded near the baseline to point guard U.S. Reed, who was double-teamed and couldn't get the ball to a teammate or even into the front court before he was forced to put up a prayer.
Reed launched the ball into the air just shy of the half-court line, time expired as the ball was in the air and then it sliced through the net, giving the Razorbacks a most-improbable 74-73 victory. Arkansas lost its next game against LSU, but left with the most unlikely buzzer beater in tournament history.
This Arkansas Razorbacks basketball poster makes for a perfect gift for the Arkansas fan in your life. It would complete any office, game room or man cave of a Arkansas basketball fan. And you don't even have to worry about a frame - all prints ship framed.