Diamondbacks Luis Gonzalez World Series Walk-Off Print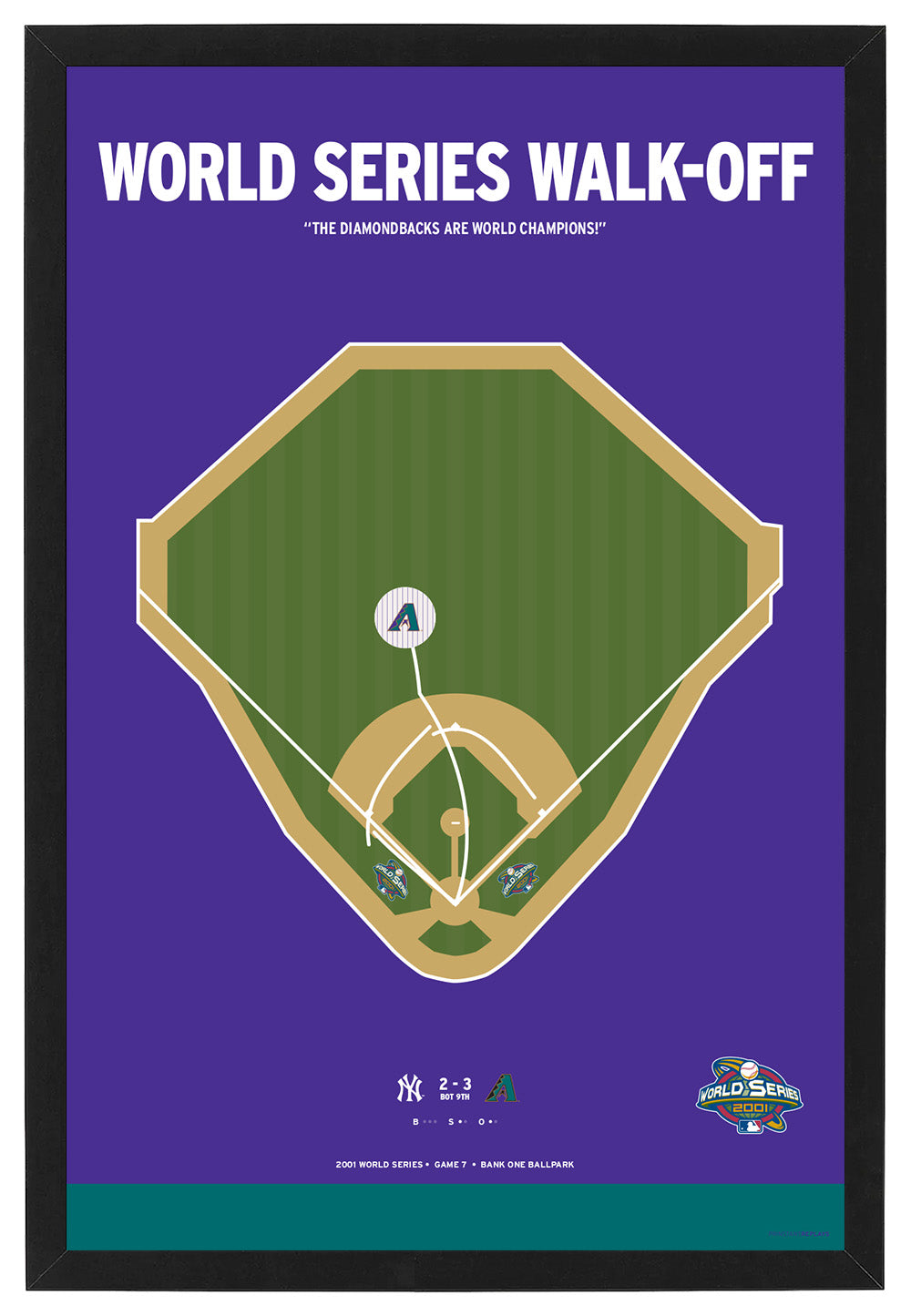 The Diamondbacks won the 2001 World Series four games to three. Considered one of the greatest World Series of all time, memorable aspects included two extra-inning games and three late-inning comebacks. It ended on a Game 7 walk-off hit in the form of a bases-loaded blooper single off the bat of Luis Gonzalez. This was the third World Series to end in this way.

This Arizona Diamondbacks poster makes for a perfect gift for the Diamondbacks fan in your life. It would complete any office, game room or man cave of a Diamondbacks fan. And you don't even have to worry about a frame - all prints ship framed.