The Catch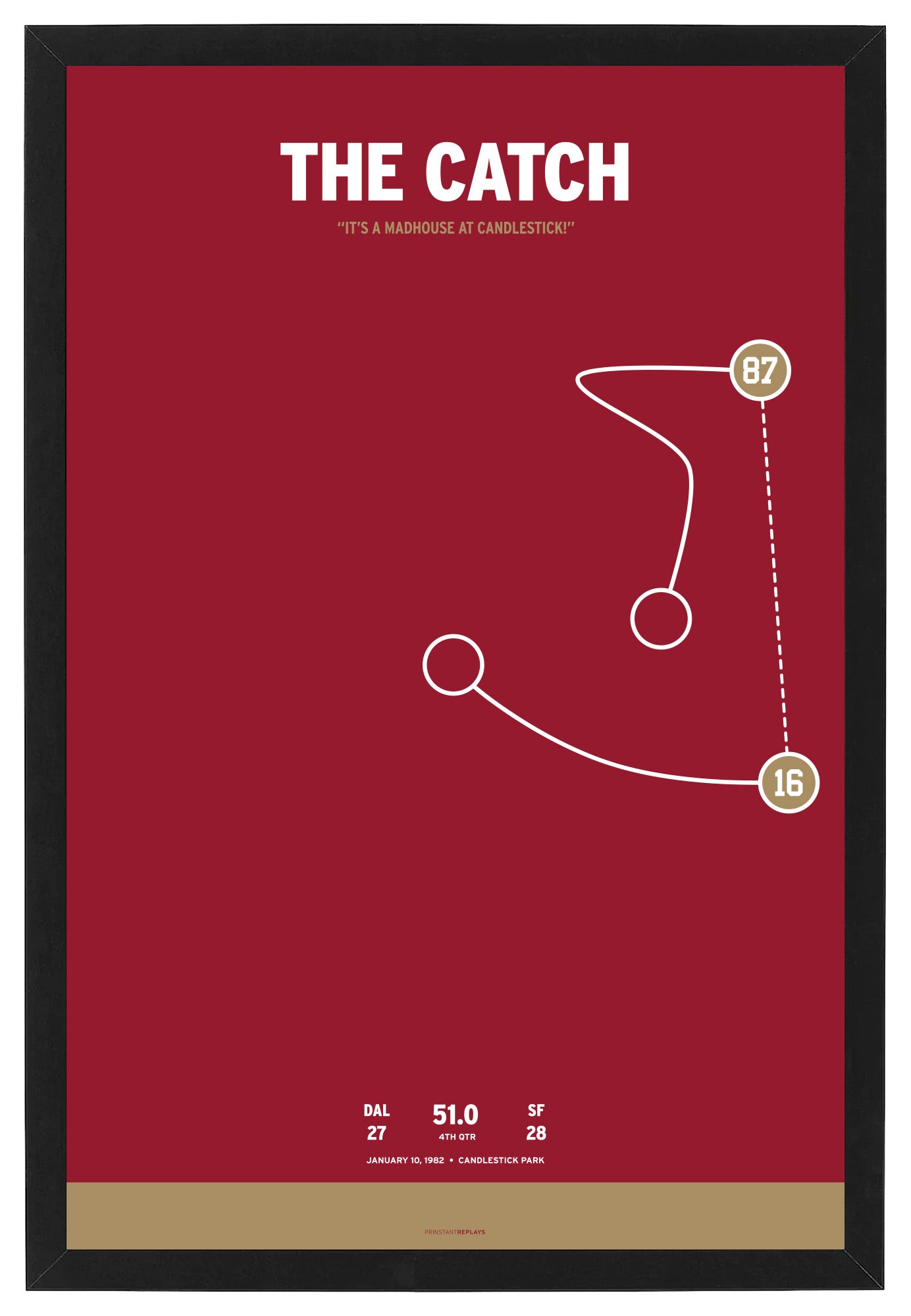 The Catch refers to the winning touchdown reception by Dwight Clark off a Joe Montana pass in the January 10, 1982, NFC Championship Game between the Dallas Cowboys and San Francisco 49ers.
The Catch is widely regarded as one of the most memorable events in NFL history. The game represented the end of Dallas' domination in the NFC since the conference's inception in 1970, and the beginning of San Francisco's rise as both an NFC and Super Bowl power in the 1980s.

This San Francisco 49ers poster makes for a perfect gift for the Niners fan in your life. It would complete any office, game room or man cave of a Niner fan. And you don't even have to worry about a frame - all prints ship framed.