The Catch II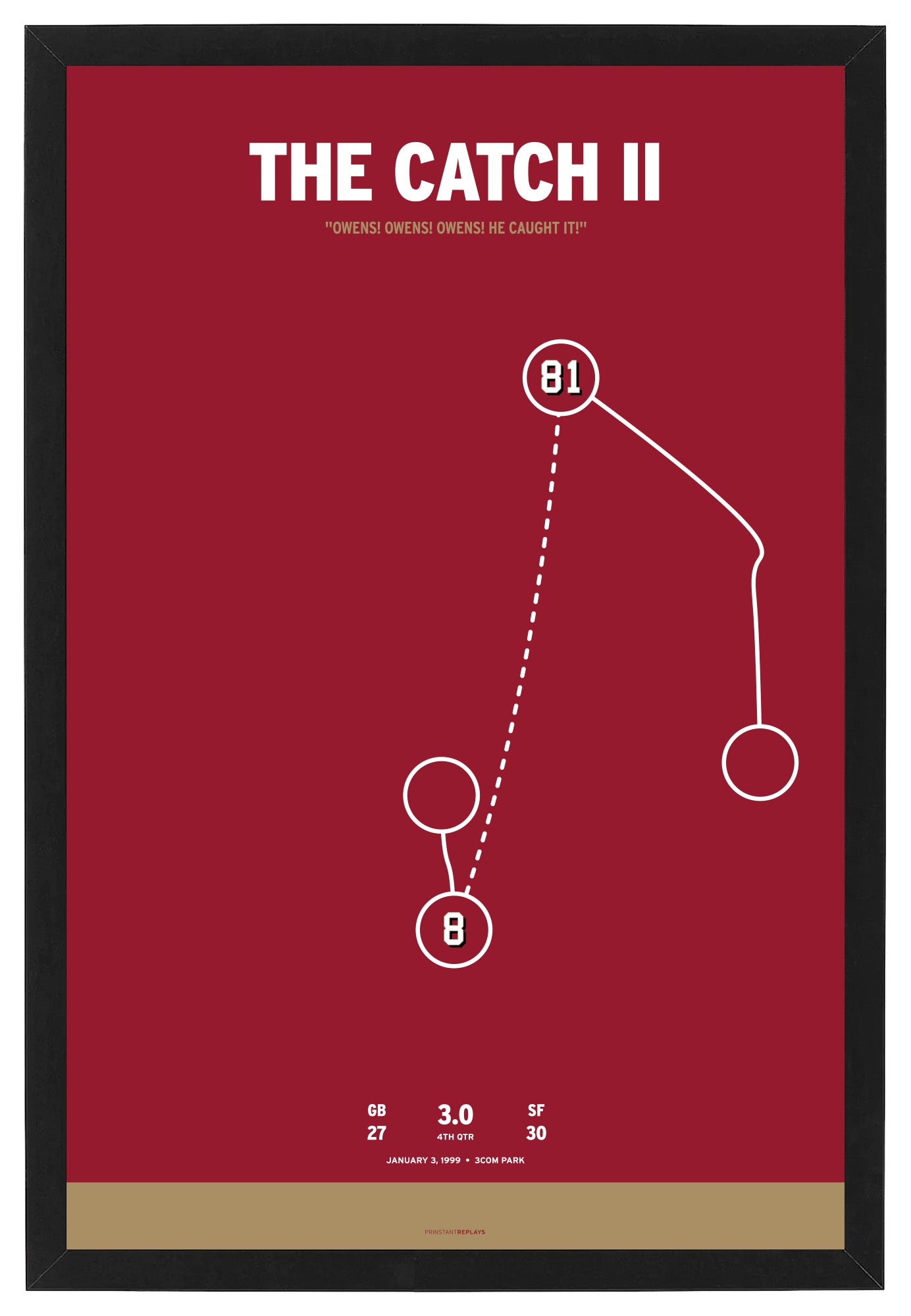 The Catch II was the winning touchdown reception in a 1998 NFC Wild Card Game played between the Green Bay Packers and San Francisco 49ers at 3Com Park at Candlestick Point on January 3, 1999, as part of the 1998–99 NFL playoffs following the 1998 NFL season.
With 8 seconds left in the game and the 49ers facing 3rd-and-3, San Francisco wide receiver Terrell Owens made a catch in the end zone to complete a 25-yard touchdown pass from quarterback Steve Young, enabling the 49ers to defeat the Packers, 30–27. It came at the end of a 9-play, 76-yard drive engineered by Young.
This game and moment mirrors a similar catch in 49ers lore, when quarterback Joe Montana threw to receiver Dwight Clark in the 1981–82 NFL playoffs, and is similarly regarded as one of the most memorable events in National Football League (NFL) history, and a significant moment in Owens' NFL career.
This San Francisco 49ers poster makes for a perfect gift for the Niners fan in your life. It would complete any office, game room or man cave of a Niner fan. And you don't even have to worry about a frame - all prints ship framed.