Eagles Desean Jackson Miracle at the Meadowlands II Framed Print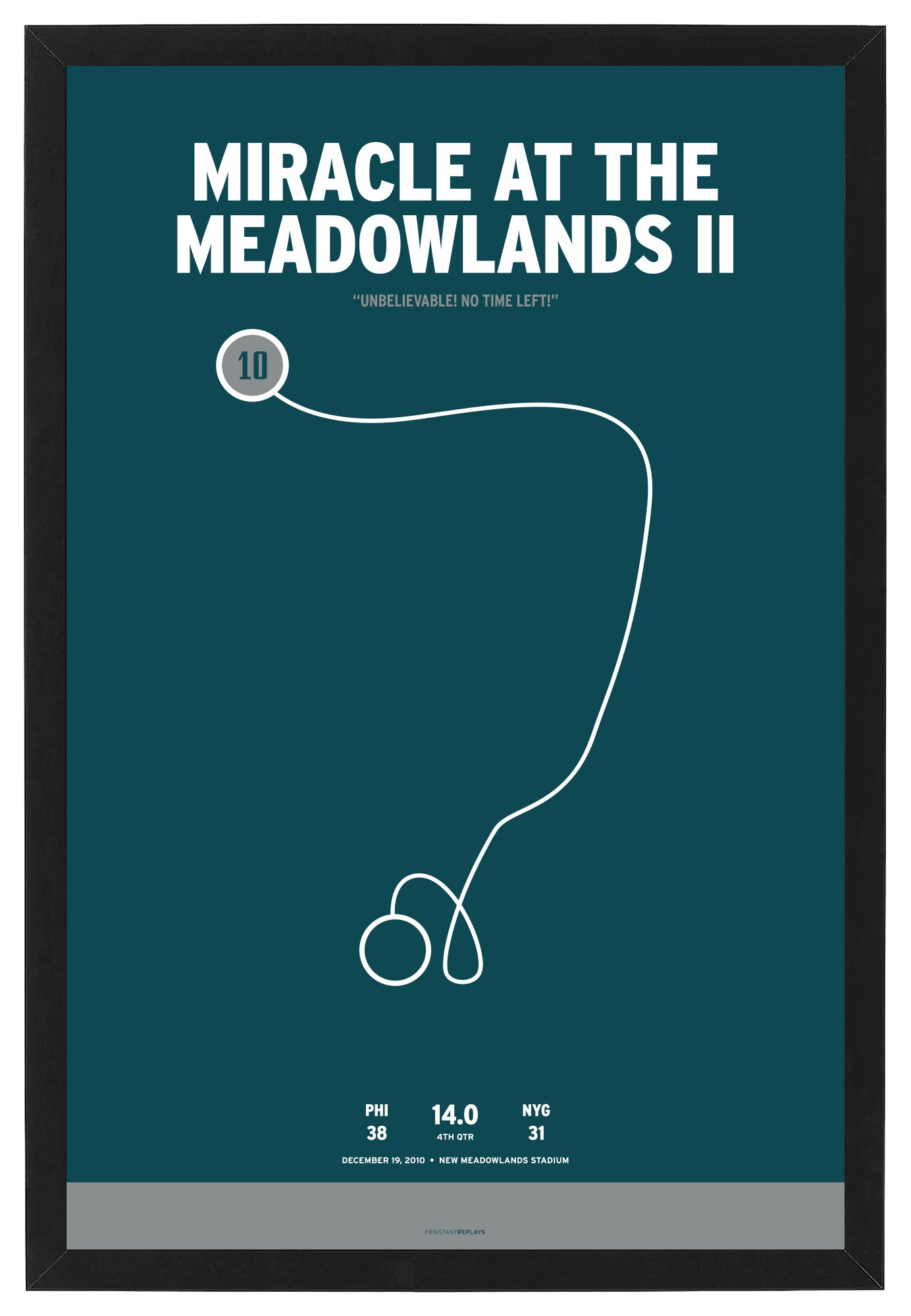 On December 19, 2010, Jackson returned a punt 65 yards for a touchdown to lead the Eagles to a win against the New York Giants in the final 14 seconds of the game. The Eagles had trailed 31-10 with under 8 minutes to play but had come back with three unanswered touchdowns.
With 14 seconds left, the game was tied at 31-31 and Jackson received the punt. He fumbled at first, but then picked it up and ran 65 yards for the score, running parallel to the goal line when he reached it in order to wind out the time. This punt return is the first and only game-winning punt return on the final play from scrimmage in the history of the NFL.
This Philadelphia Eagles poster makes for a perfect gift for the Eagles fan in your life. It would complete any office, game room or man cave of a Eagles fan. And you don't even have to worry about a frame - all prints ship framed.