England 1966 World Cup Second Goal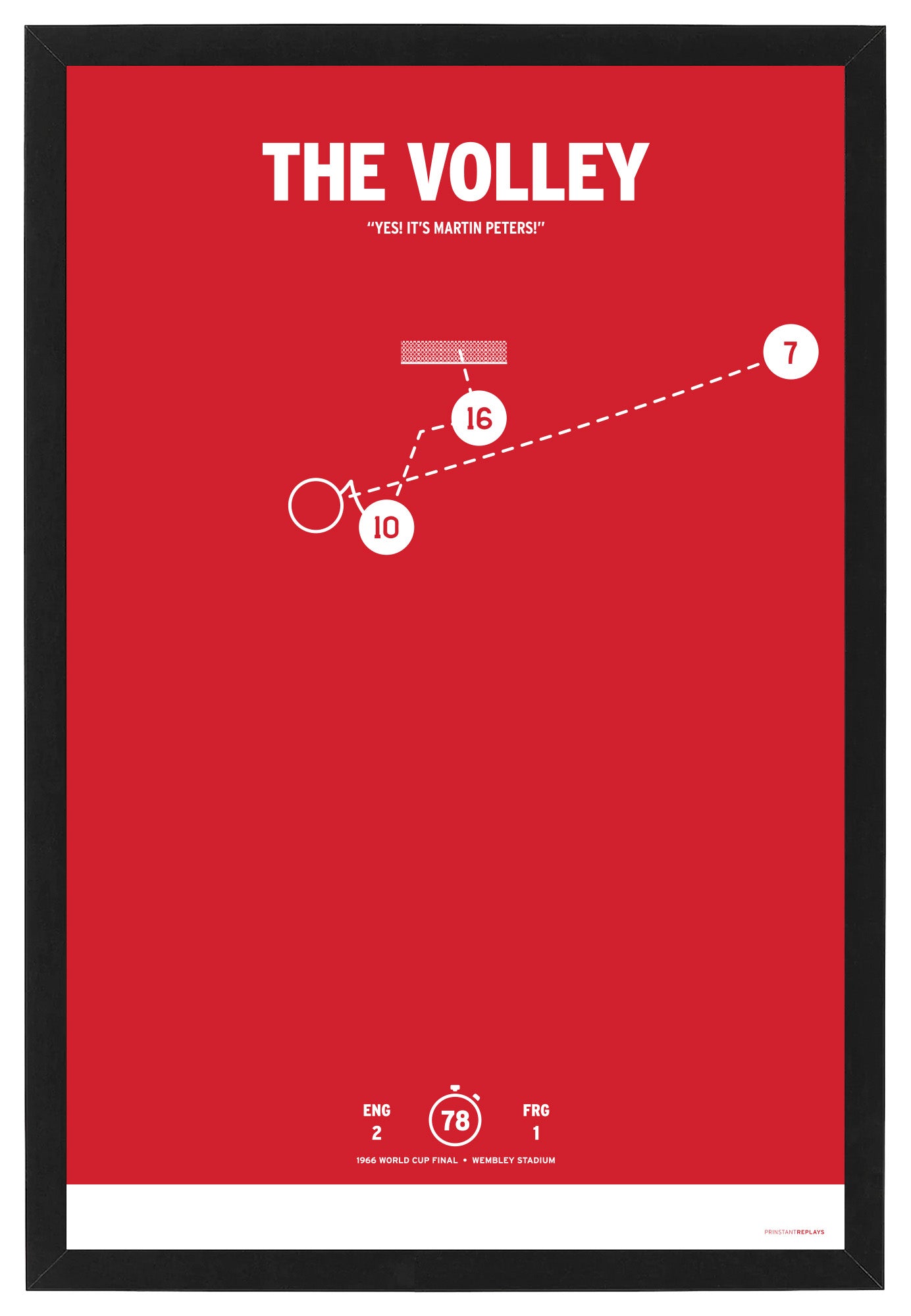 The teams were level at half-time, and after 77 minutes England won a corner. Alan Ball delivered the ball to Geoff Hurst whose deflected shot from the edge of the area found Martin Peters. He produced the final shot, beating the West German keeper from eight yards to make the score 2–1 to England.
--
The 1966 FIFA World Cup Final was the eighth football World Cup and one of the most controversial finals ever. The match was played by England and West Germany on 30 July 1966 at Wembley Stadium in London. The British television audience peaked at 32.30 million viewers, making the final the most watched television event ever in the United Kingdom.

England won 4–2 after extra time to win the Jules Rimet Trophy. The England team became known as the "wingless wonders", on account of their then-unconventional narrow attacking formation, described at the time as a 4–4–2. The match is remembered for England's only World Cup trophy, Geoff Hurst's hat-trick – the first one ever scored in a World Cup Final – and the controversial third goal awarded to England by referee Gottfried Dienst and linesman Tofiq Bahramov.